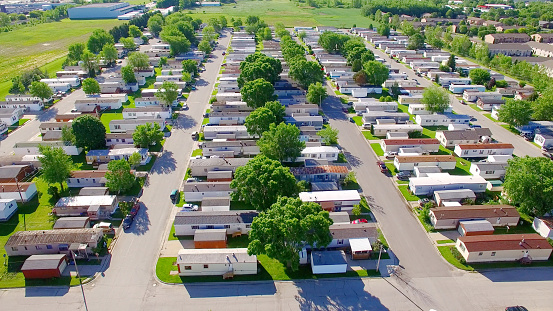 "Home is where the heart is" and" There's no place like home" are quotes we use to describe our feelings when we been away for months or years from the place where you spent your childhood days, the place where you need to relax after a long tiring day at the office, or the place that makes you feel comfortable and at peace. Finding a home for yourself according to your needs whether you want to build your own family or have your own place to stay, then manufactured homes are perfect for you.
The Manufactured Housing Institute's National Communities Council (MHINCC) defined manufactured homes as homes built entirely in the factory under a federal building code administered by the U.S. Department of Housing and Urban Development (HUD). Manufactured homes may be single- or multi-section and are transported to the site and installed.
Originally, many people choose to buy their own manufactured modular homes for easy relocation. Nowadays, people are now into manufactured homes rather than a conventional style homes for the following reasons: it's very affordable especially when you're on a tight budget and you can customize your manufactured home according to your needs. Then  why buy a conventional style house when you can buy a manufactured house with the same features?
Basically, manufactured homes are built by a team of craftsmen in a climate-controlled building. The construction processes of manufactured homes are as follows:
(1) Flooring, (2) Walls, (3) Interior and Roof struts, (4) Exterior sidings, (5) Interior finishing.
(1)         Flooring - The first step in building a manufactured home is the flooring. The flooring are attached to a chassis including its wheels and then secured for transport when the home is completed.
(2)         Walls - The next phase of the construction are the walls. On a flat level surface with insulation and interior Sheetrock, walls are built then are lifted by a crane to be positioned and attached to the floor sections ensuring a secured fit.
(3)         Interior and Roof struts - the interior and roof struts are vapor sealed and secured to each of the walls secured frame before being shingled.
(4)         Exterior Sidings - These are added along with the window frames and doors.
(5)         Interior Finishing - Electrical and plumbing, fixtures installations and drywall sealing are done in the final stage of the construction. Exposed portions of the home are eventually wrapped in plastic for protection during transport.
After the home is built and prep work form the building site is done, individual sections of the home are then transferred on their permanent chassis by using a tow truck. Individual sections are then joined securely then final details such as electrical and plumbing are done then the bottom exterior of the home is decorated with decorative skirting or facade to hide the chassis. You can then add your personal touch on painting and carpeting according to your taste to your newly built manufactured home.
Choosing manufactured home lenders that builds manufactured home requires thorough research. You must also keep in mind that building your home should be affordable without compromising quality. Ask for expert advice from professionals and people who have manufactured homes so they can give you an idea that will eventually make you decide which one is the best suit your needs.