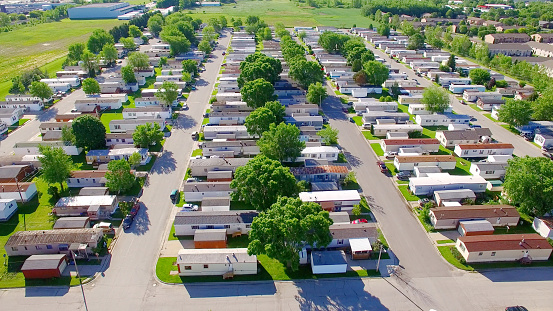 "Home is where the heart is" and" There's no place like home" are quotes we use to describe our feelings when we been away for months or years from the place where you spent your childhood days, the place where you need to relax after a long tiring day at the office, or the place that makes you feel comfortable and at peace. Finding a home for yourself according to your needs whether you want to build your own family or have your own place to stay, then manufactured homes are perfect for you.
The Manufactured Housing Institute's National Communities Council (MHINCC) defined manufactured homes as homes built entirely in the factory under a federal building code administered by the U.S. Department of Housing and Urban Development (HUD). Manufactured homes may be single- or multi-section and are transported to the site and installed.
Originally, many people choose to buy their own manufactured modular homes for easy relocation. Nowadays, people are now into manufactured homes rather than a conventional style homes for the following reasons: it's very affordable especially when you're on a tight budget and you can customize your manufactured home according to your needs. Then  why buy a conventional style house when you can buy a manufactured house with the same features?
Basically, manufactured homes are built by a team of craftsmen in a climate-controlled building. The construction processes of manufactured homes are as follows:
(1) Flooring, (2) Walls, (3) Interior and Roof struts, (4) Exterior sidings, (5) Interior finishing.
(1)         Flooring - The first step in building a manufactured home is the flooring. The flooring are attached to a chassis including its wheels and then secured for transport when the home is completed.
(2)         Walls - The next phase of the construction are the walls. On a flat level surface with insulation and interior Sheetrock, walls are built then are lifted by a crane to be positioned and attached to the floor sections ensuring a secured fit.
(3)         Interior and Roof struts - the interior and roof struts are vapor sealed and secured to each of the walls secured frame before being shingled.
(4)         Exterior Sidings - These are added along with the window frames and doors.
(5)         Interior Finishing - Electrical and plumbing, fixtures installations and drywall sealing are done in the final stage of the construction. Exposed portions of the home are eventually wrapped in plastic for protection during transport.
After the home is built and prep work form the building site is done, individual sections of the home are then transferred on their permanent chassis by using a tow truck. Individual sections are then joined securely then final details such as electrical and plumbing are done then the bottom exterior of the home is decorated with decorative skirting or facade to hide the chassis. You can then add your personal touch on painting and carpeting according to your taste to your newly built manufactured home.
Choosing manufactured home lenders that builds manufactured home requires thorough research. You must also keep in mind that building your home should be affordable without compromising quality. Ask for expert advice from professionals and people who have manufactured homes so they can give you an idea that will eventually make you decide which one is the best suit your needs.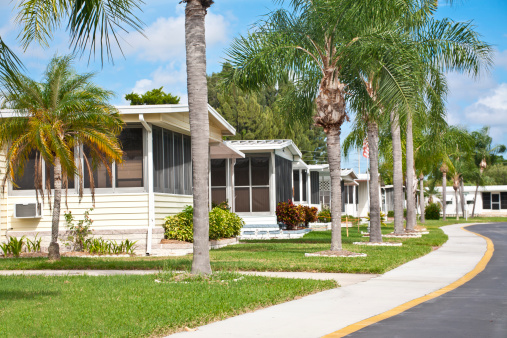 Modular homes are becoming more well-known because individuals understand that they are similar or much better compared to the customary site manufactured homes. The first time modular homes were seen, they are confused with mobile homes.
Whatever similarities of the two has all vanished. Mobile houses, likewise alluded to as "factory-built," are based on non-removable steel outlines, and are restricted in size to twofold wide units. While the segments of each are produced in a production line environment, modular homes are very extraordinary.
These structures are comprised of modules which are created in a plant, and afterward gathered at the home site. They are created to meet or surpass a similar government HUD regulations, and also local building regulations as a site-built house. There are basically no restrictions to the last shape as well as size, and it's for all intents and purposes difficult to recognize a particular home from a custom assembled home after consummation.
Similarly as with a site-constructed home, you will able to pick a size, style, as well as floor design from already made house plans. You can also change existing plans. You can even specially craft a home starting with no outside help and make everything about claim.
The roof, walls, ceilings and floor parts are normally implicit exceptionally made dances at the production line, so to guarantee more exact arrangement of the final assembly. Quality control and also assessment of materials and most of all workmanship is much simpler in the processing plant situation compared on site construction. Furthermore, at the processing plant, there is no introduction to severe climate to contrarily influence the materials, or cause development delays.
Because modular homes should be transported to your location, they are fabricated more grounded than consistent site assembled homes. This converts into a more grounded home for you.
Since around eighty-five percent of your house is developed at the manufacturing plant, your home will more often than not be finished months sooner than if it had been based nearby. The modular homes are commonly prepared to ship to your site in a week or two. Less on location work regularly implies bring down expenses also. Suppositions on funds differ from zero to thirty percent over a site assembled home. Most mobile home manufacturer and proprietors gauge that the reserve funds are regularly around fifteen percent.
Consider purchasing a modular home from manufactured home loans now and experience the quality of the home.
There are a lot of people who are planning to get a home for themselves and for their family. It would surely be great if we would have our own place so that we would be able to raise our family properly. There are a lot of different kinds of homes and it is important to know that there are surely ones that we are able to afford. You should remember that getting a house would cost you a lot of money and it is important that you should make sure that you have properly thought about your decision so that you would not have any kind of regrets.
 Manufactured homes are something that gets the interest of a lot of people. Manufactured homes are not the same as your common house that it is being built by scratch on your property using brick, concrete and lumber.
Manufactured homes that are built in a factory and are brought into your property and assembled. It is a home that is ready made to be stayed at as it would just need to be attached together. There are a lot of things that we should know about manufactured homes and we should know that it would be something that could offer us a place to live in.
You would be able to order manufactured homes from manufacturers and you would be able to have your own customized design. You would be able to notify the manufacturers about what size and partitions that you would have in your home. They would also have ready made designs where you could use or could customize so that it would be able to fit your needs. It is important that you should know that manufactured homes are made with the best materials and they would also have a good quality.
Manufactured homes can be much more affordable than having a house built the conventional way. Manufactured homes can withstand the forces of nature and is also durable enough that it would be able to last for a long period of time.
Manufactured home manufacturer would be able to provide you with delivery and installation services for the home that you have ordered thus you would surely have no problem in having one built. Make sure that you are able to have one that would be able to have enough space for you and your family.